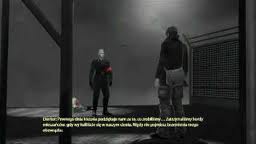 We are going to hell, aren't we, Irishman?
Maybe, but you will get there before me.
-Sean and Dierker moments before Sean shoots Dierker.
Angel Of Death is the final level of The Saboteur. Sean is informed that Dierker survived the explosion at the Grand Prix.
Bishop locates him at the Eiffel Tower. Veronique goes with Sean, at the Eiffel Tower is a massive uprising. Sean kisses Veronique and leaves to kill Dierker. He gets to the observation deck, finding Dierker berating and shooting an officer. Sensing someone behind me, he turns and attempts to shoot the intruder, Sean smoking a cigarette. The gun is empty. After few exchanged words Sean can shoot Dierker or enjoy seeing Dierker throwing himself of the tower.